Two Tails Ring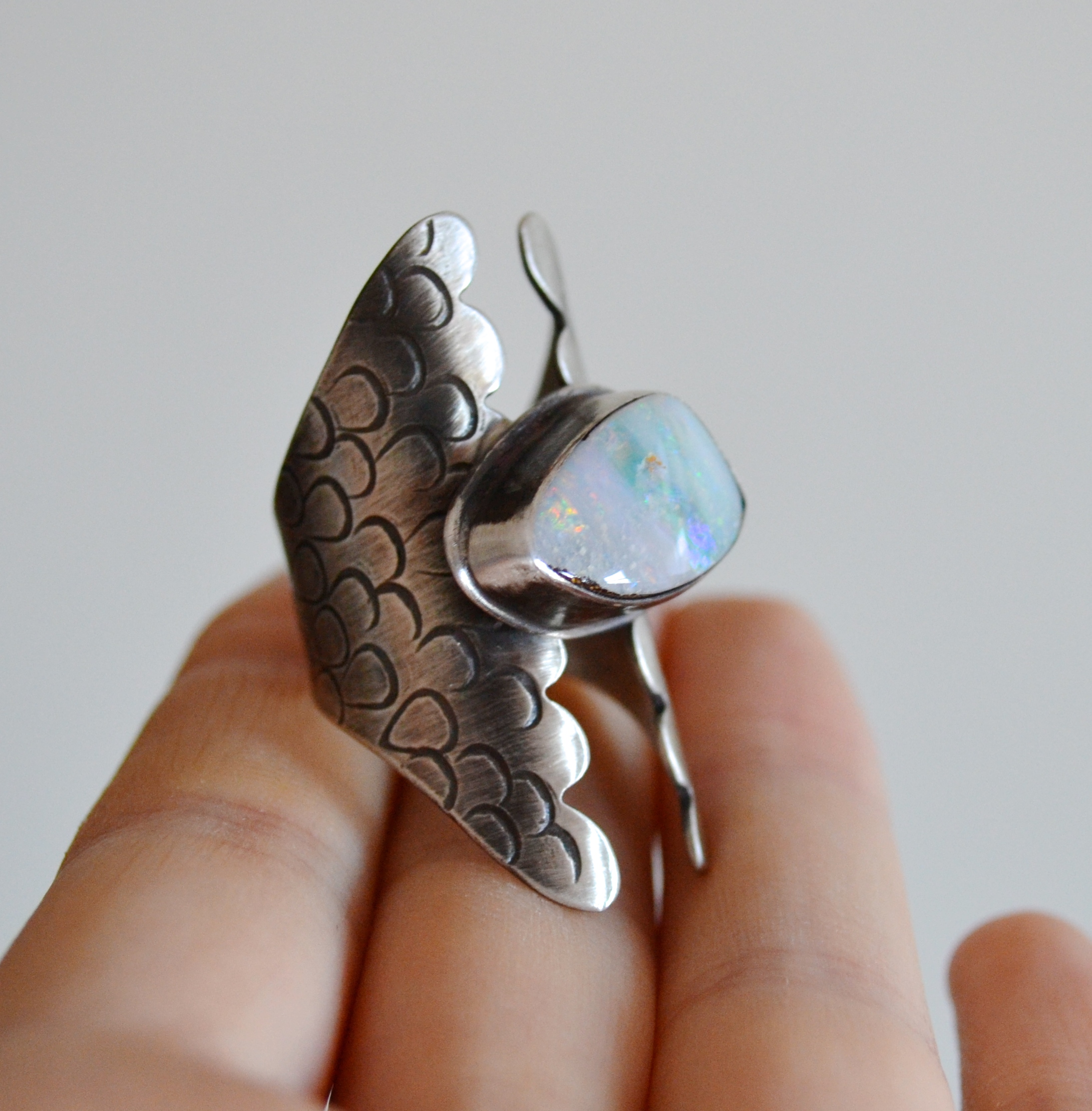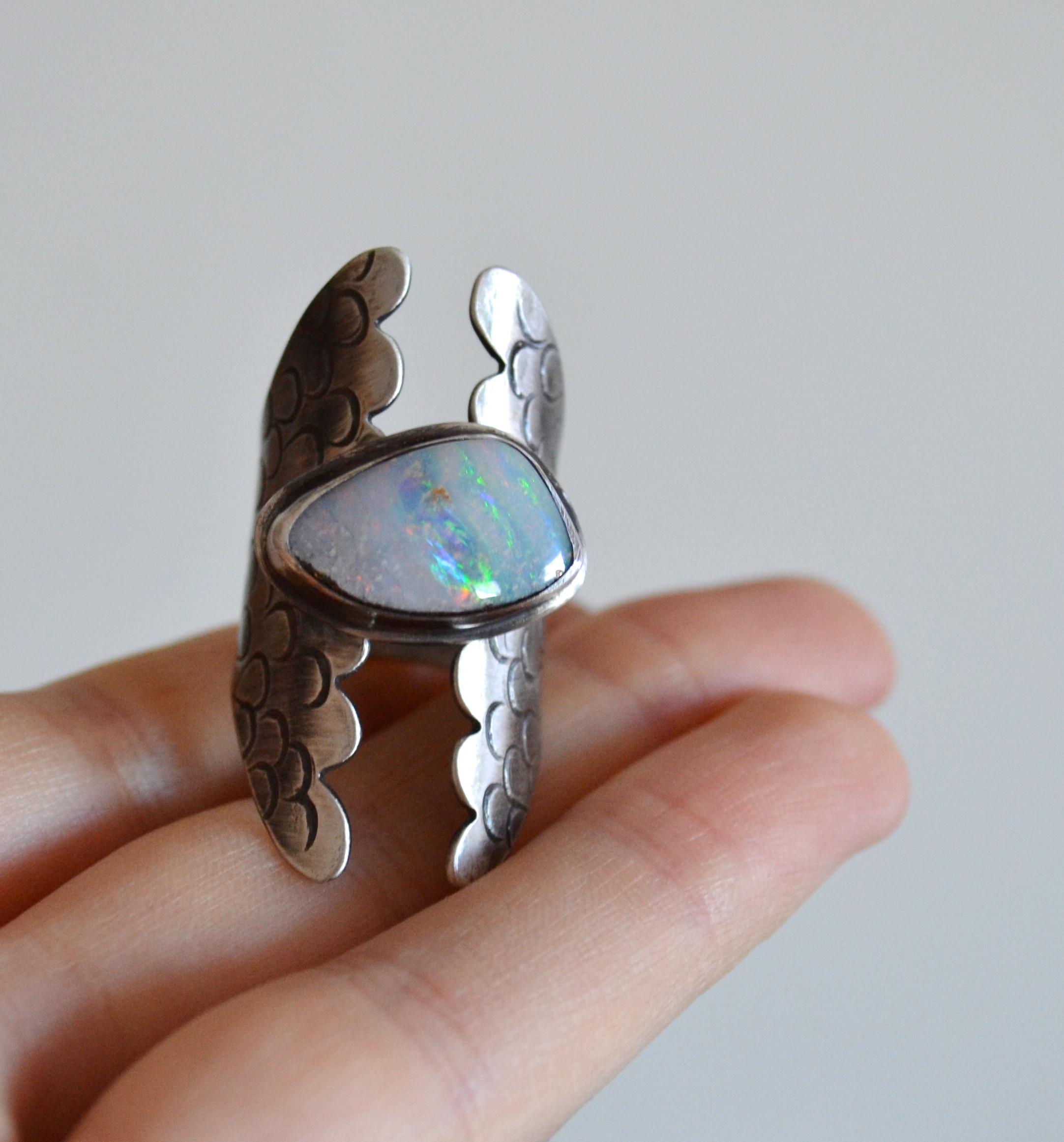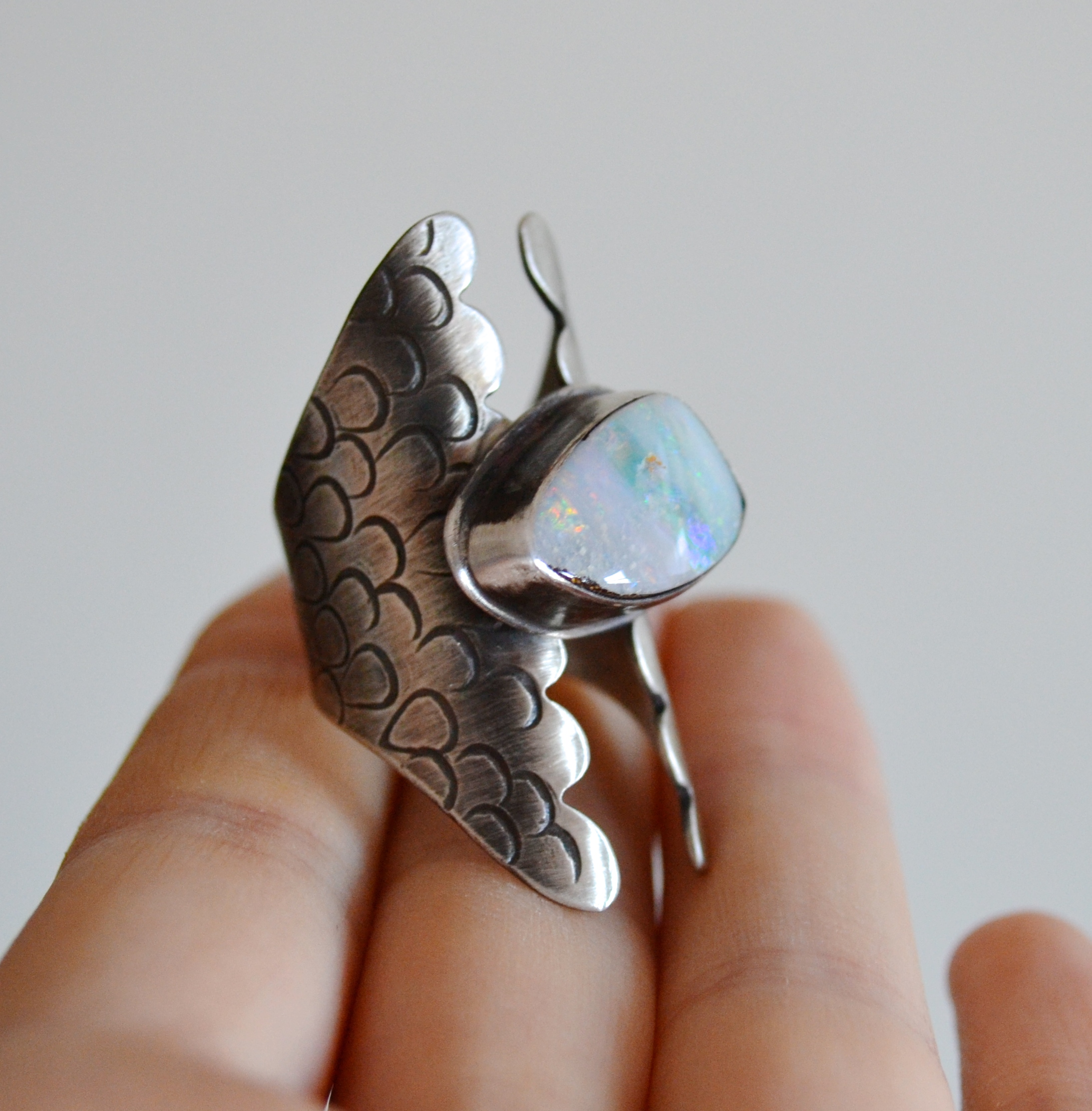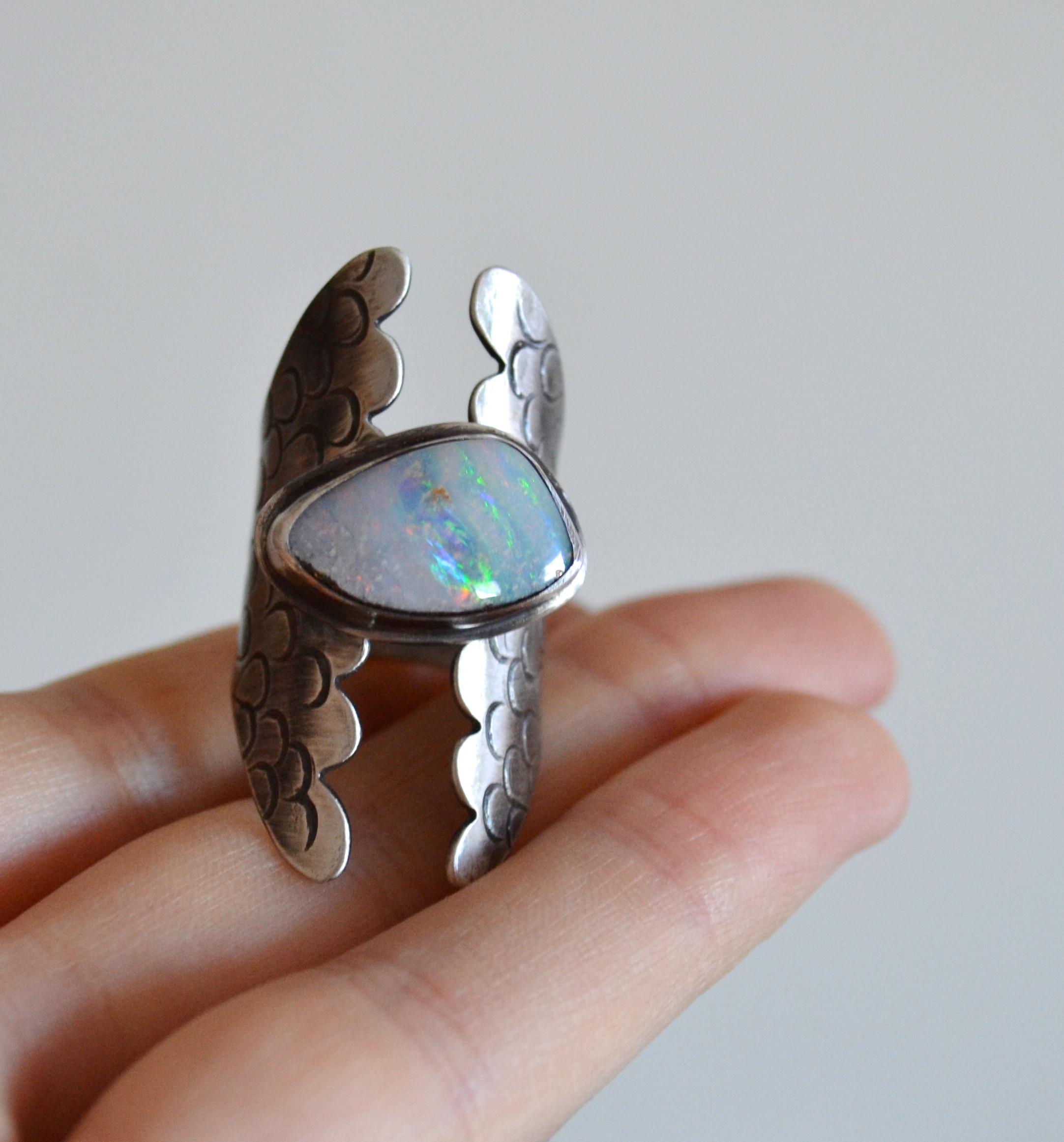 sold out
Two Tails Ring
Mermaids have appeared in fisherman's tales and myths dating back hundreds of years. Early Syrian myth describes the mermaid to have originated from the goddess Atargatis, who attempted to hide as a fish but her true beauty could not be concealed by the sea-thus a human above the waist and the fish's tail instead of legs…
This ring features two opposing mermaid tails with a koroit opal stone in the center, thus the name Two Tails. All is hand forged of sterling silver that has been patina darkened and sanded to make the details pop. A perfect piece for a myth and sea lovers. This opal is especially difficult to photograph because it is so dynamic. It has multiple colors of flash within it that appear at different angles and in different lighting, and looks like a mermaid scale.
Measurements:
This ring will fit a US size 6.75 and cannot be resized. Ring band tapers to 3/8" in the back. Stone is roughly 7/8" wide.
As always comes sweetly packaged in a jewelry box ready for gift giving.
Shipping Info:
Purchasing this indicates you've read and comply with my shop policies found HERE. Be aware that you are responsible for your country's Customs policies and any fees/taxes.