Size 7.5-7.75 Through Time and Space Ring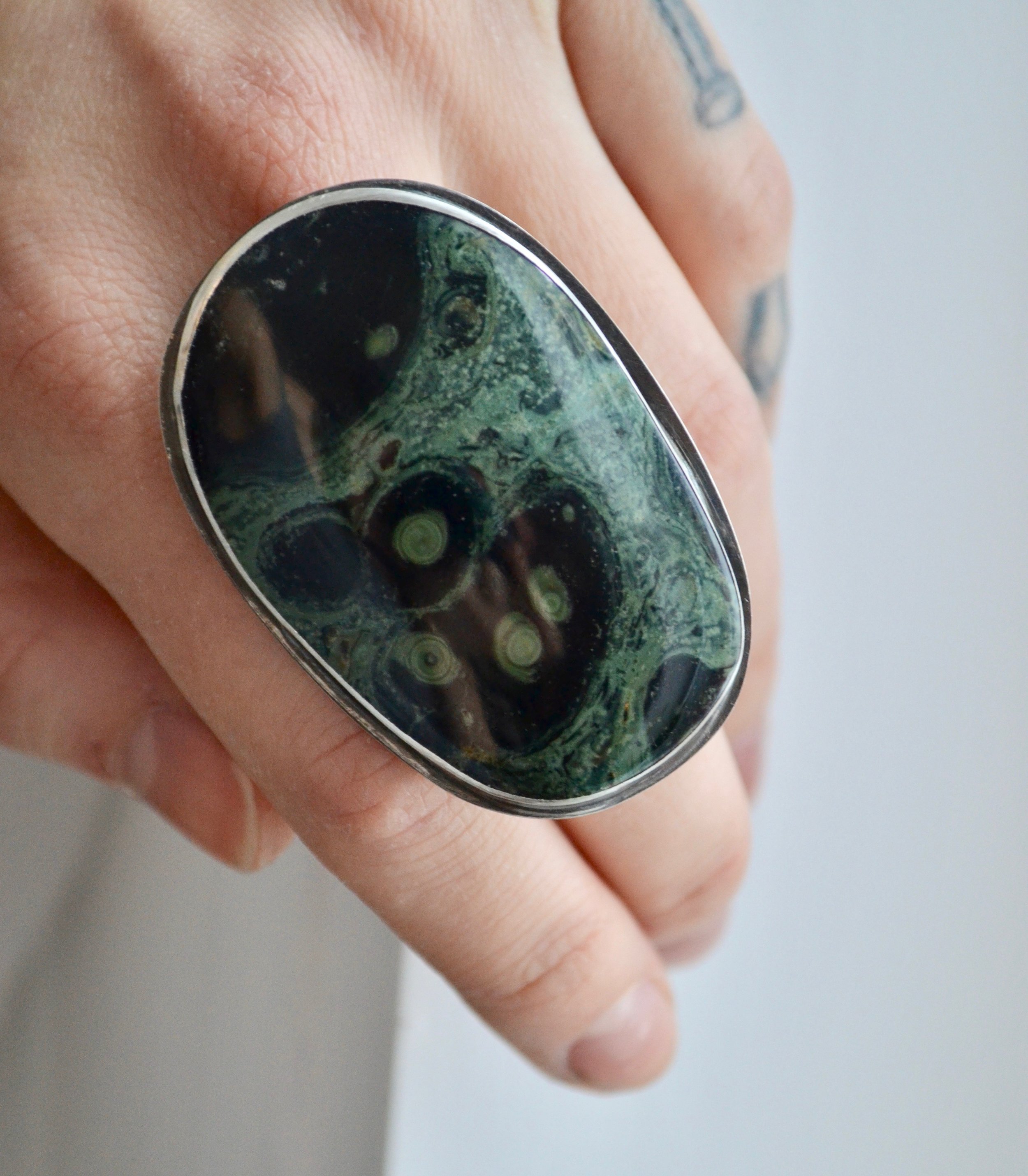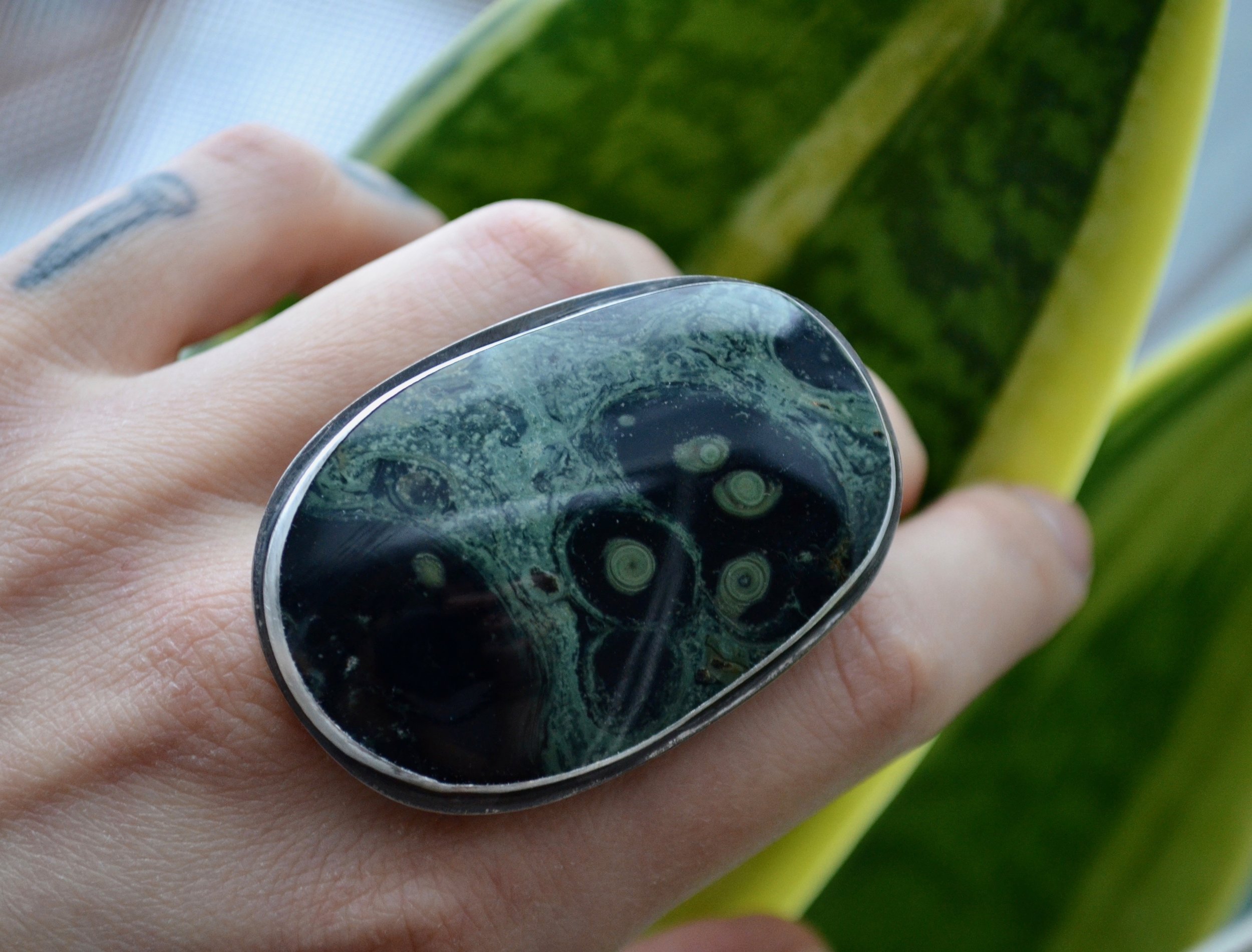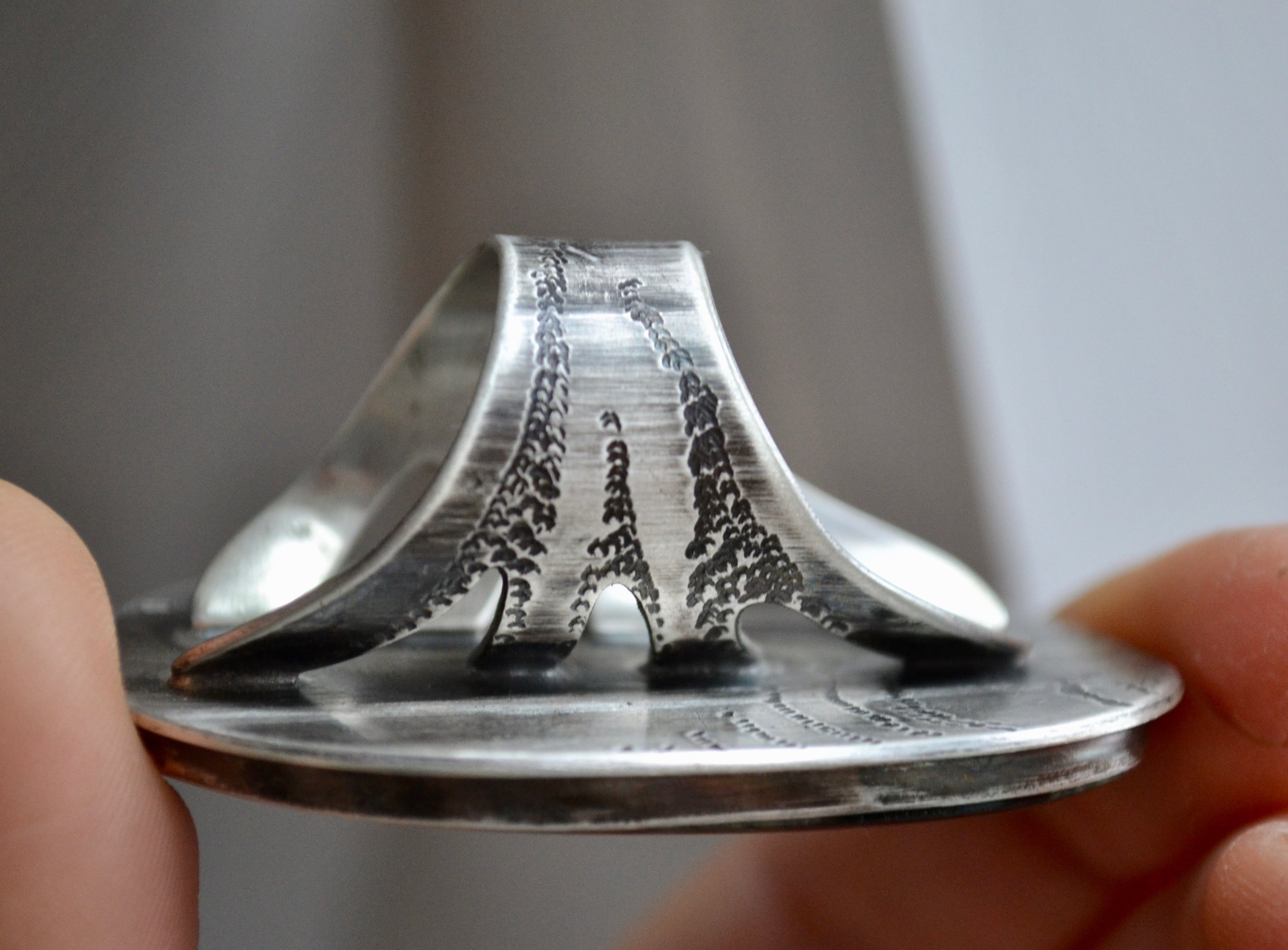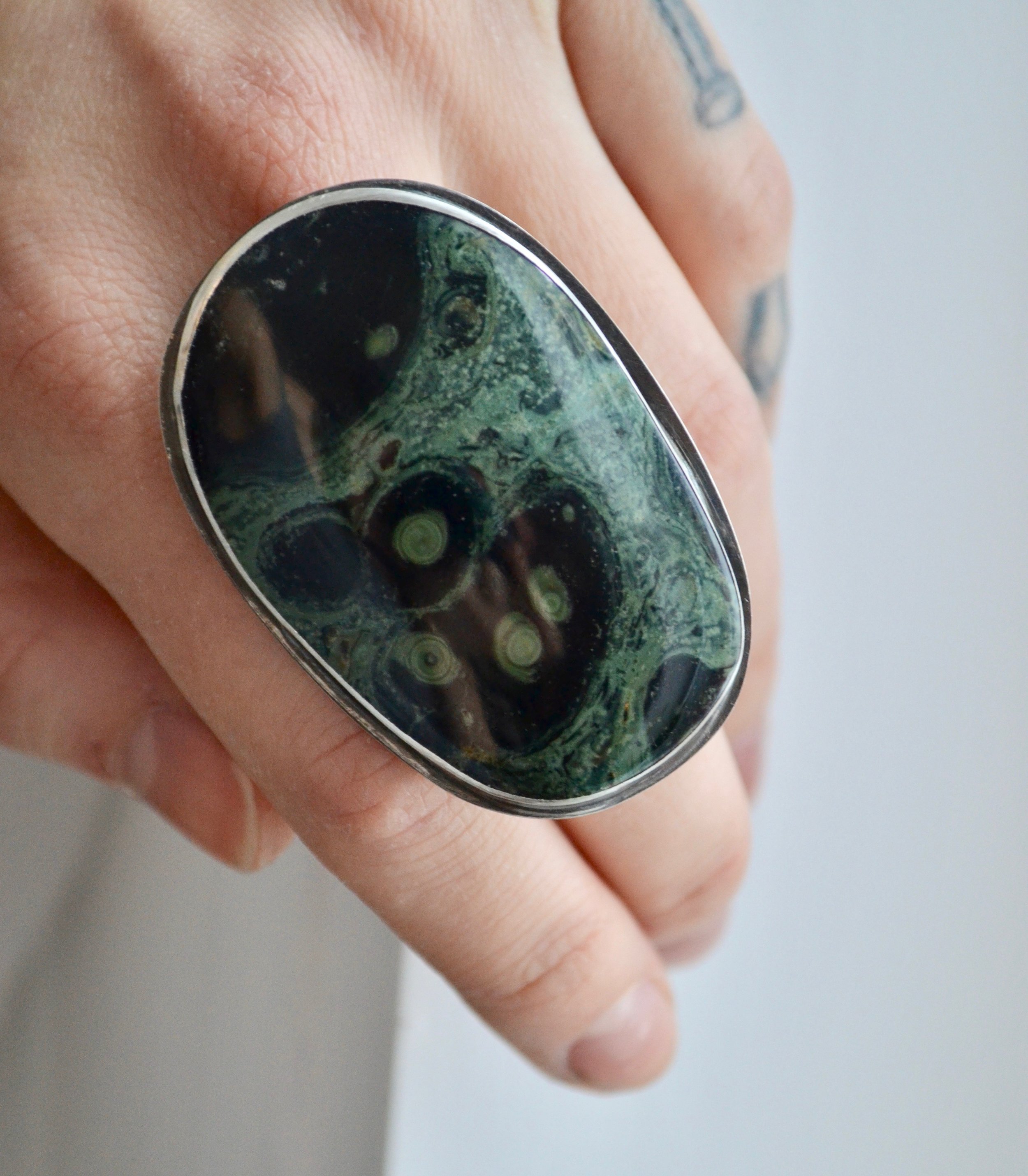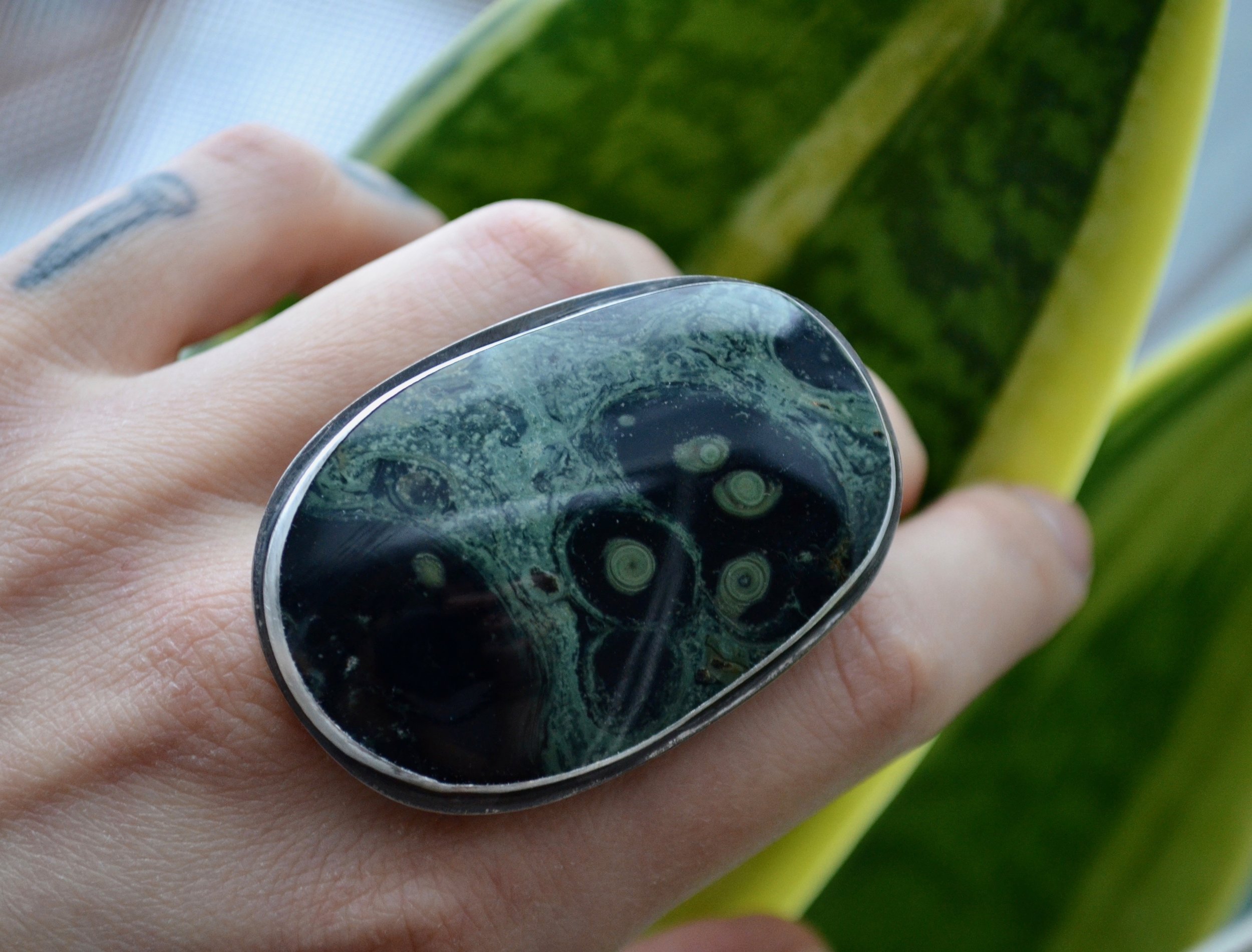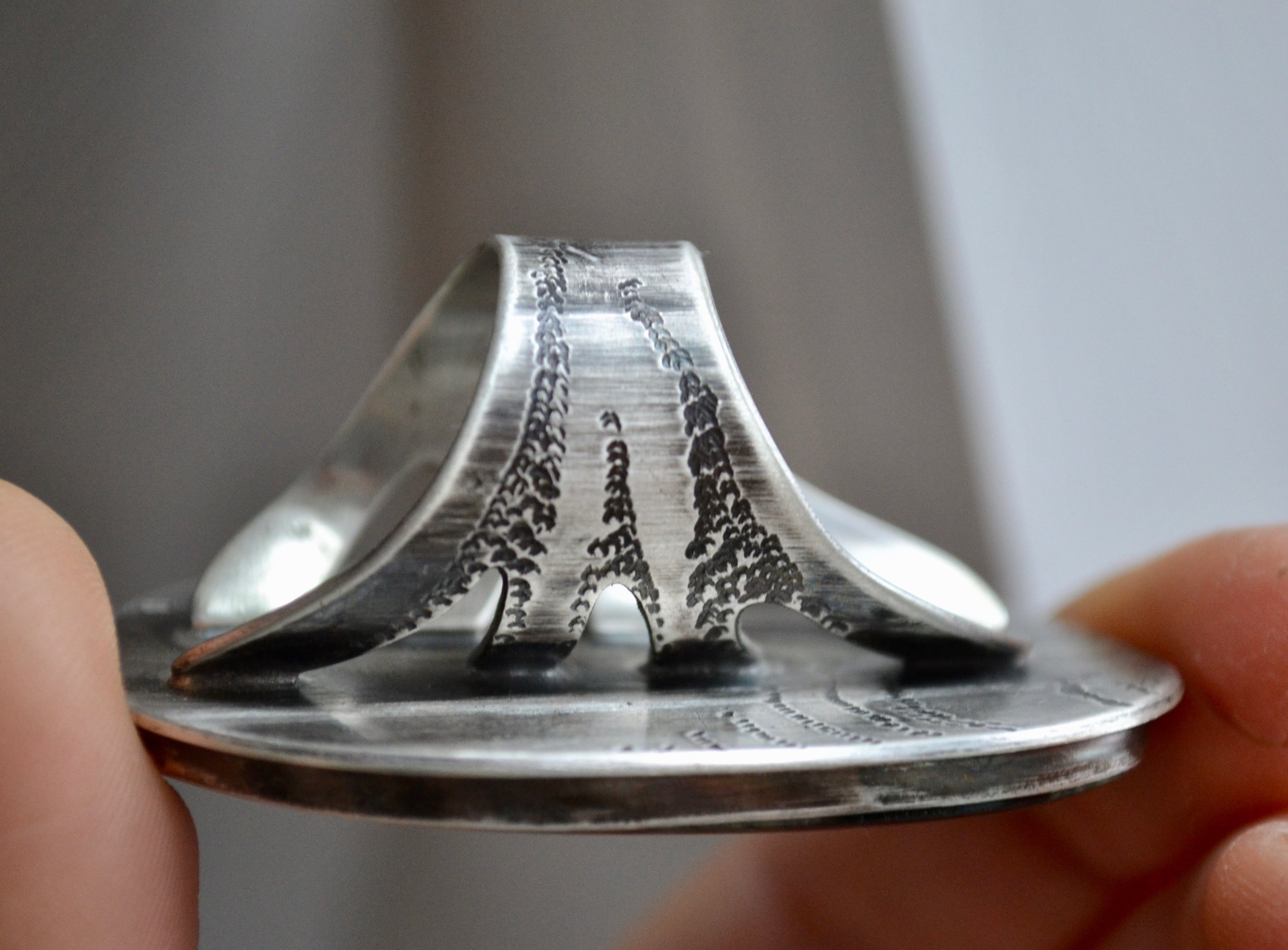 Size 7.5-7.75 Through Time and Space Ring
This ring features a great piece of Kabamba jasper stone. This heavy piece is set in a pure silver bezel. All of the silver has been patina darkened and sanded in places for darker vibes. The back of the ring has been etched with designs to mimic the front of the stone. This is a bold statement piece.
Measurements: Will fit a US size 7.5-7.75.
Shipping Info~
Purchasing this indicates you've read and comply with my shop policies found HERE. Be aware that you are responsible for your country's Customs policies and any fees/taxes.